SEVEN WAYS TO MAKE YOUR CONTENT MORE SHAREABLE
December 15, 2016 12:55 pm | Thought provoking blogs |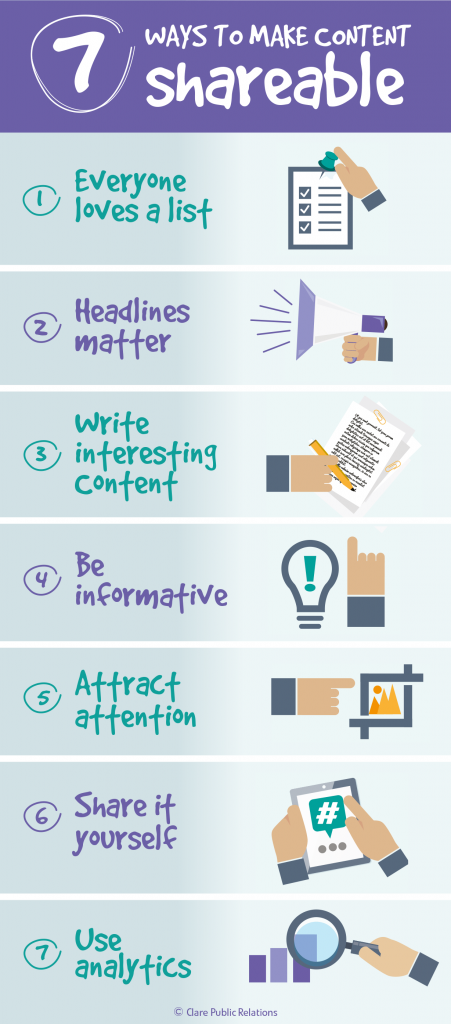 While big consumer brands seem to constantly bombard the world with content, as a construction PR agency, we sometimes find it difficult to cajole clients into producing quality content that can be hosted – and shared – online.
It may be true that people are more cautious and selective about what they share these days, but good content can still be used to drive stakeholder engagement and position your brand and your leadership team.
So how do you make your content more shareable?
1. Everyone loves a list – they're quick to read and easy to digest.  It must be true, you're reading one now aren't you?
2. Make your headline matter – before anyone shares your content they've got to read it, so make sure it sounds like something useful and interesting.
3. Write useful and interesting content – A snappy headline will only get you so far; people have limited time and your content has lots of competition for their attention so it's got to tell them something they didn't know or remind them of something they might not have considered.
4. Be informative – a wishy washy ramble about something close to your heart might get it off your chest but you need to substantiate what you say with hard facts that could be of value to your reader.  For example, did you know that the average adult spends around 20 hours online each week – including time spent on the internet at work?
5. Attract attention with images – an intriguing image will encourage people to read your content and increase its shareability.
6. Share it yourself – there's no point posting content online if no-one knows it's there, so ensure posting and promoting content on social and professional networks forms part of your strategy.
7. Use analytics to guide you – no matter how delighted you are with the content you've created, analytic data, including clicks, shares and searches, will give you the hard facts about what content is working for you, helping you determine what you should write next.