CHARITY AND A CUP OF CHEER!
January 25, 2017 9:21 am | Thought provoking blogs |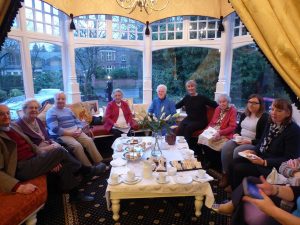 I had such an enjoyable afternoon last Sunday.  I invited ten elderly people, who live on their own, to afternoon tea.
Why?
Well it all started when I read a column in the Daily Mail which mentioned a charity called Contact the Elderly.  It was the charity's 50th anniversary last year.  The charity's aim is to invite people who live on their own to spend the afternoon with other people in the same boat. They are driven by voluntary drivers and meet at the host's home and have tea, sandwiches and cake and generally enjoy one another's company. Sometimes these people do not see anyone for days on end so it is something for them to look forward to.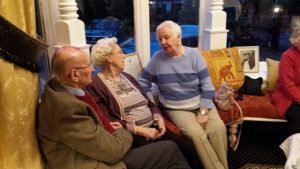 Loneliness suffered by elderly people is becoming more and more prevalent especially for those who are widowed and living alone.
I love to entertain and organise events which is why I thought I would like to support this particular charity. It pays dividends watching the people smile and chat together and it makes me feel so happy too!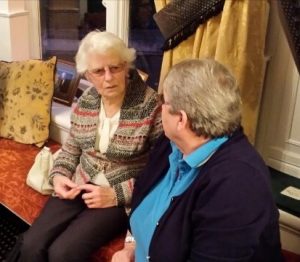 We seem to forget that some day we will all be in this situation and would hope that there are similar events for us to attend.  As the saying goes, it is always better to give than to receive and on this occasion it sure was!
Anyone can organise an afternoon tea by simply contacting the charity web site, www.contact-the-elderly.org.uk. They are a national charity with branches organising tea parties up and down the country. So why not get involved?!
It's good to give something back once in a while!