A PICTURE SPEAKS A THOUSAND WORDS
March 2, 2017 8:04 pm | Thought provoking blogs |
We live in a very visual world.  From the carefully-crafted images of celebrity on Instagram to the ubiquitous selfie, images have not only become something we work hard to protect; they are also something that everyone can manipulate and broadcast from the portable device in their pocket.
With images so instant and shareable, the old adage 'a picture speaks a thousand words' has never been more true.  Which is why it's so important to select the right visuals to communicate your message – whether you're publishing an article in a magazine, posting a blog or building your presence on social media.
So what makes a good image? Obviously, there are the basic rules of quality, resolution and copyright permissions to abide by but, aside from the practicalities, there are a few other factors that can help boost interest in your picture and encourage people to read your content, instead of just turning the page or scrolling.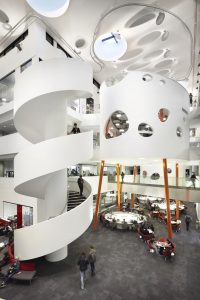 Make it intriguing – if it makes people stop and wonder what it means, they'll read your content to find out more
Make it relevant – using a high impact image for low impact content may make people read…but not for long
Make it attractive – the eye is drawn to pleasant images and colours
Make it honest – you can over filter; by all means polish your people shots but don't edit all personality out of them
Make it topical – on social media in particular, news is instant and life moves quickly so images need to be of the moment if possible.