IS PR THE ANSWER TO THE DEMISE OF THE HIGH STREET RETAILER?
September 6, 2018 5:54 pm | Thought provoking blogs |
I can't deny it, I hold my hands up and admit that when it comes to retail purchases I would sometimes rather log on to my #Amazon account and select the next-day delivery option than contend with my local high street where car park spaces are few and far between, not to mention the limited choice of retailers on offer nowadays.
While Amazon, and other online giants, can be partly to blame for the demise of the high street retail market, you can't fault their marketing efforts. In 2016, Amazon spent $7.2 billion on advertising to drive customers to its websites. Understandably independent high street retailer's stores can't compete on this level, but what they may want to consider is an investment in PR to help consolidate their objectives to get customers back through the door.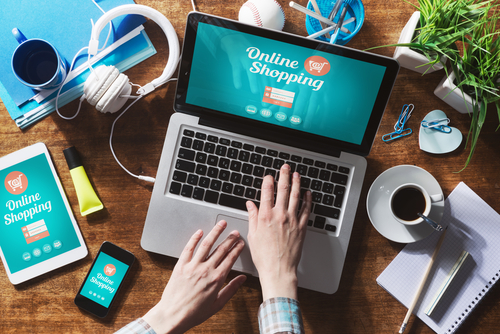 Yes, #onlineretail does have its plus points, but what those, such as Amazon, are lacking is the human element. Where's the engagement? Where are the tales of humble beginnings? With a PR strategy, the opportunities open up to connect with customers, to share news of why the high street matters and why people should support essentially the beating heart of a town or community.
If independent stores and high streets are to raise their profile and increase traffic to what it once was, it's vital that efforts are made to reconnect with customers. The Office for National Statistics have revealed nearly £1 in every £5 spent in the UK is now online, which spells disaster for the high street if it doesn't take immediate action. PR can't promise next day delivery, but it sure will come close.