The range of services offered by Clare PR
Our range of professional PR services ensures that you can select the approach that suits your requirements for building your profile, influencing stakeholders and driving business growth, online, in print and in person.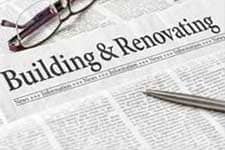 Media Relations
We will research, write and place editorial for you in key publications, which may include national, trade, vertical, regional or local press both online and in print.
Content Marketing & Social Media
With more and more of your stakeholders now using the internet as their main source of information, it's important to have a prominent and frequently updated presence online.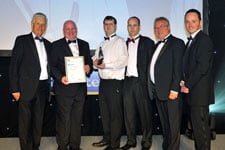 Awards
Awards can be a fantastic way to raise your profile and highlight your expertise and, at Clare PR, we have an established track record in helping our clients submit winning entries.
Crisis Management PR
The best approach to handling crisis communications is something that many companies only learn after a crisis happens but, at Clare PR, we can help you prepare in advance.
Community Relations
Whether you're a developer preparing to submit a planning application or a contractor managing relations with local residents and businesses, we can help you communicate more effectively with local stakeholders.
James Cave, Managing Director, Firestone Building Products
"Clare PR, has excellent press contacts  with the construction trade media ensuring great PR exposure to the right audiences for our business.
"Working with Clare PR, enables our internal Marketing Communications department  to keep up to date case studies and new projects helping us raise the profile of our brand and constantly build awareness of Firestone Building Products' roofing and lining products and services."
Construction News
Tim Brown, Unitrunk
"I have worked with Clare PR in various roles for more than 20 years and have recommended the company to my new employer when I've moved jobs because my experience of working with the Clare PR team means that I know they can support our commercial goals effectively.
"Not only is Clare PR a specialist that understands the construction industry and the mechanical and electrical sector, it's also a proactive PR agency that will maximise the opportunity for each product and project.  As a result, the PR programme Clare and the team delivers helps us communicate Unitrunk's USPs to specifiers, consultants, contractors and wholesalers, supporting our ambitions for growth."
Claire Clutten, editor, LABM
"The team at Clare PR keep in regular contact with relevant and topical feature ideas on behalf of their clients. once commissioned, the articles always arrive well ahead of deadline, are technical in content, well written and demonstrate the agency's understanding of the magazine's readership. The imagery supplied with the editorial is always of a high standard."