A Brand New 'Clare'
7th July 2014
It's official! Clare Communications has changed its name to Clare Public Relations with the launch of dynamic new branding.
The contemporary 'big C' logo in four striking corporate colours: turquoise, gold, blue and grey, was unveiled at the company's 25th Anniversary event along with the company's new strapline 'Building Reputations'.
The invited guests watched as a group of dancers unveiled the branding as the finale to the celebrations.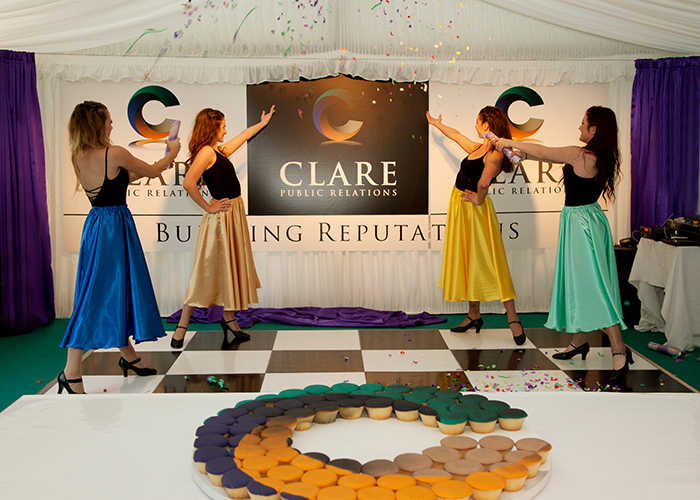 "The changes to our brand not only include a completely new corporate identity," explains Clare, "They also involve a clear focus on what we do best: PR.
"Building reputations is what we do and what has gained us such an enviable reputation. We will continue to specialise in all aspects of the built environment as we take the company forward."