POLITICIANS AND THEIR FREE PASS INTO PR
25th October 2018
It's not often I feel the need to air my bugbears publicly but as I draw closer to celebrating a huge milestone for Clare PR (our 30th anniversary), I have become even more conscious of how the fame and status of individuals in the public eye seems to help accelerate their careers over others who have worked exceptionally hard to gain not only the necessary qualifications but experience too – I'm talking here about politicians and their free pass into PR.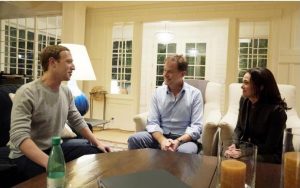 This week we learned how Nick Clegg has accepted the role of Facebook's Head of Global Affairs and Communications. The appointment, which could earn Clegg in excess of £1m per year, has come at a critical time for Facebook, having faced intense scrutiny over its management of data. The irony of this news is in 2016, Clegg wrote in the Evening Standard: "I actually find the messianic Californian new-worldy-touchy-feely culture of Facebook a little grating." So why the change of heart, Sir Nick? I'm sure his past statement will be a hefty blow to his fellow candidates armed with a portfolio worthy of such an opportunity.
Don't get me wrong, to enter into the world of politics, there's no denying you need to have your wits about you – not to mention a thick hide – but since when did this automatically fast-track MPs into such powerful positions with next to no experience? Most PR specialists take years to master their craft, and in most cases that's after racking up years of debt studying for a degree in PR. Last year, it was George Osborne that took over editorship of the Evening Standard – the last time I heard he was in charge of the nation's numbers, not words.
I have spent the last 35 years getting to where I am today and it's frustrating to see these individuals walk in to roles simply because of who they are, not because they are passionate about what PR can do. Not only that, it makes a mockery of the institutions and organisations that work tirelessly to ensure that the quality standards of PR professionals are upheld. I'd be interested to hear what other marketeers and fellow PR agents think. Answers on a PR card!