WE CAN SOLVE BRITAIN'S HOUSING CRISIS – JUST NOT WITH UGLY HOUSES
22nd November 2018
If you look back over the domestic #architecture featured in the capital and further afield, you'll see some of the finest examples of Victorian and Georgian housing dating back to the 18th and 19th century. These innovative designs were how architects of that day responded to the increased demand for urbanisation - what we would now call Britain's housing crisis. So when did it all go horribly wrong? Here Clare PR explores further.
As our cities have grown so has the #housingdemand, but over the past few decades, it seems that very little thought has actually gone into the design process of affordable housing. Eyesore homes now grace our towns and suburbs with minimal objection given that they have indeed tackled an immediate shortage. So, are we saying that we should be thankful for these uninspiring, soulless shoeboxes that we must call homes? I think not.
Why should it be that 'beautiful' homes are only realised by those who WANT them, rather than those who NEED them? As a #constructionmarketingspecialist, you would assume correctly that I have very strong feelings when it comes to how the Government should fulfil their #housingquota. You can imagine my joy when I read that FINALLY something is being done to put a stop to these carbuncles!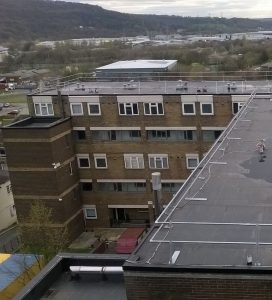 It transpires that a new quango led by philosopher Sir @Roger_Scruton  has been commissioned by the #Government to tackle the challenge of poor quality design and build of new homes. The commission entitled 'Building Better, Building Beautiful' couldn't have come at a better time in my view. Under intense scrutiny, the Government is feeling the pressure to build more but it is this pressure that could lead to a loss of vision and a compromise in standards relating to design and style. It is refreshing to assume that the Government has realised this and as a result has instructed this body to 'champion beautiful buildings'.
From what I understand, a full report will be handed to the Secretary of State at the end of next year, so it will be interesting to hear their findings and observations. But the important question is, will sufficient action be taken on their recommendations?