Social media at Clare PR
25th February 2019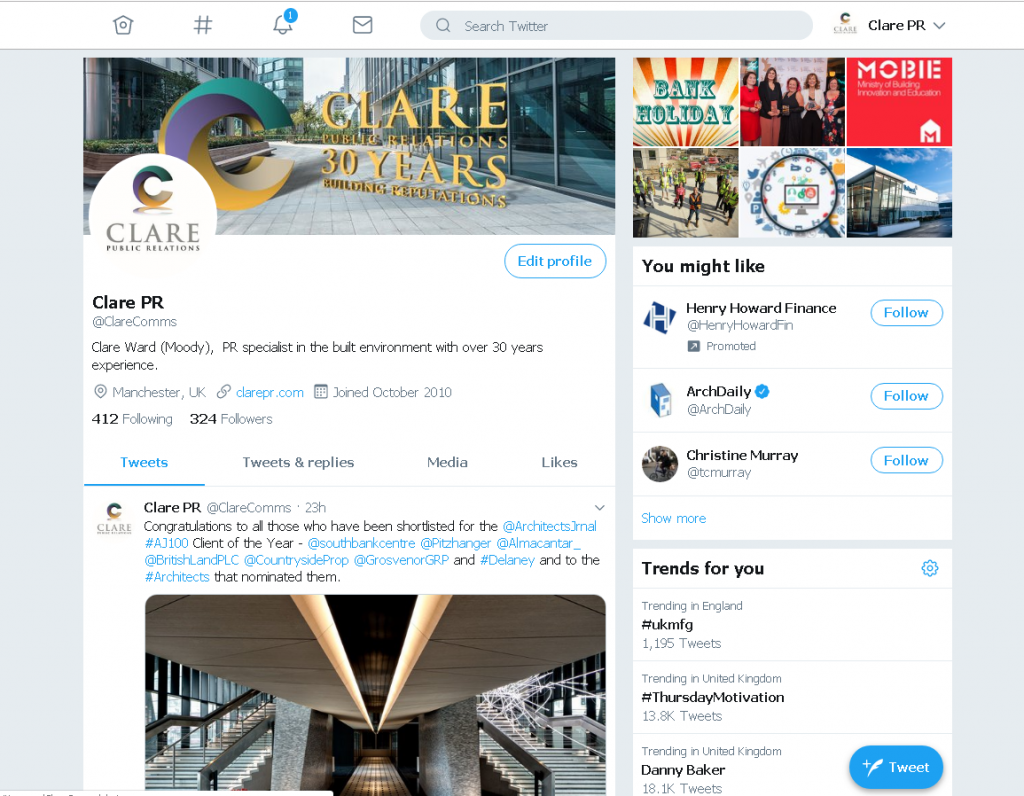 Social media is a core tool for successful PR. Over the past decade, it has transformed how people communicate and delivered an array of additional tactical tools for the marketing and PR sector. To ignore this development would be to turn a blind eye to one of the key components of successful PR in the digital age.
Here at Clare PR, we have been investing heavily in the development of a results-driven social media service. With us, there are no half measures. We know how important it is for your business to portray a strong message in print and online.
Helping clients Maximise the Value of Social Media
"In the past 30 years of business I have learnt two key lessons," says Clare PR's managing director, Clare Ward. "Firstly, those things will keep developing and secondly that we not only need to stay up-to-date with these developments. But we also need to embrace them, extend our service offering and guide our clients.  Through their own journey of engagement via social media channels, ensuring they maximise the opportunities that digital marketing can offer them."
From idea generation and copywriting, to social media management and analytics, Clare PR offers a complete social media service. Best of all, because our heritage is in creating compelling and commercially-focused content, we can provide a completely joined-up and strategically oriented approach across both digital and traditional media. When we create and publish a press release for you, we can offer full social media support. This includes regular updates on the press release topic as well as bespoke graphics and a full analysis of its success.
Our core service will always be the production of great PR.
"Our social media services are evolution, not revolution," Clare adds. "PR continues to be the bedrock of our service offering and social media simply extends and translates our core activities to apply the same expertise to new platforms. In this way, we can amplify client's key messages to a wider and more varied audience, adapting what we say and how we say it to suit different stakeholder groups and ensuring those messages are more visible and searchable online."
Do you need assistance with Social Media, get in touch to see how we can help?