Where Can You Find An Electrical Marketing Specialist?
18th April 2019
A good place to start is an agency with 30 Years as an electrical marketing specialist.
So, why do you need a marketing specialist to market your electrical business? Aren't all PR agencies the same?
The short answer is…no. Every business is unique and interesting in its own way, from its operating systems to their range of products and company values. Similarly, each business sector has its own particular identity. Marketing for the electrical or construction sector will contrast vastly in style to that for travel or hospitality.
Marketing and PR work very differently for each and every industry and it's important to understand your customer and wider audience. Therefore, if you're looking to market your electrical business, then you need an expert.
You don't need a PR firm who have brought the latest tanning product to market, you need a marketing specialist with experience working within your industry. The right marketing and PR can revolutionise your business, adding value and credibility that is much, much more than just advertising.
A Good Idea Can Change Your World!
Hands up if you can remember a time when your new toaster, hairdryer or iron came out of the box with no plug attached to the end of the wire? If you're wondering who you have to thank for the time and messing about you've saved buying a separate plug and wiring it up yourself all these years, then wonder no more; it all came about as a result of a PR and lobbying campaign delivered by Clare PR.
This type of campaign is representative of what can be achieved when experts in electrical business come together with an electrical Marketing specialist. The result is not just increased exposure and company growth, it can turn the industry upside down and build an exciting new path which reaches far and wide.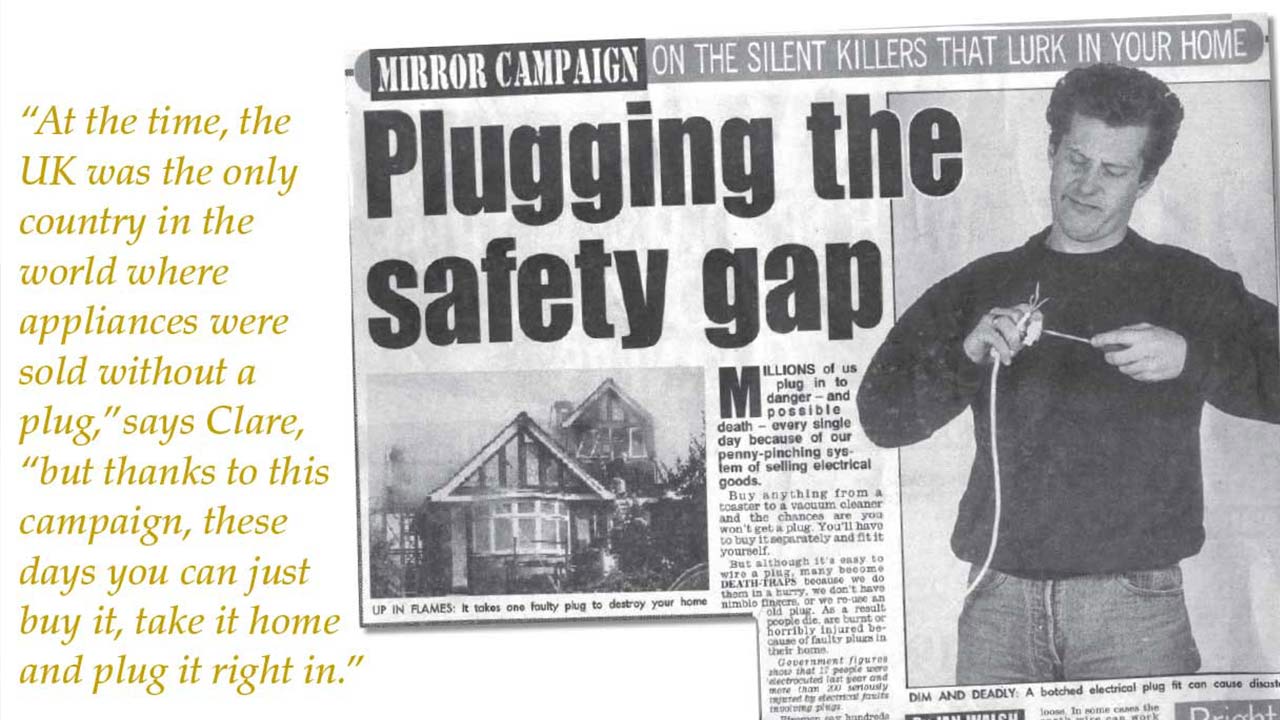 30 Years In Electrical PR
2019 not only marks 30 years in business for Clare PR but also 30 years of delivering campaigns and results as an electrical sector PR agency. From product manufacturers to suppliers, wholesalers, consultants and contractors, we have worked for all kinds of electrical sector companies.
We handle everything from issued-based campaigns like the pre-fitted plug issue - a PR programme we created and delivered for The Volex Group in the early 1990s - through to profiling of individual electrical projects. Indeed, we've raised the profile of some great projects, including;
Heathrow T5 for the cable management company, Cablofil.-
Over 350 miles of Cablofil's steel wire tray cable management system was laid at Heathrow T5 A and B terminals. Clare PR made sure they knew the project inside out by making several site visits during the course of the scheme.
"The easy part of the project was changing the specification to Steel Wire Cable Tray. The difficult part was making sure we maximised the press coverage to show the innovation and engineering benefits that Cablofill provided." Tim Brown, National Specification Manager Cablofil UK
Up-to-the-minute understanding of what was going on at the site enabled us to maximise press coverage for Cablofil and also helped us put together a newsletter for Cablofil's customers.
Pirbright Institute in Surrey is a national centre for preventing and controlling viral diseases.
Our client was the electrical contractor LJJ, who, with our marketing specialist knowledge achieved national media coverage in key journals including Construction News @CNPlus and H&V News @HVN_Plus. The coverage included the building services installation of the Institute's new CL2 lab complex. Our articles highlighted how LJJ delivered the energy efficiency, specialist requirements and future flexibility aims of the scheme.
The design of operating theatres' M&E systems at one of the flagship hospitals in the UK, Salford Royal.
We worked with building services consultant, Steven Hunt & Associates. Our press campaign generated a five-page article in Health Estate Journal and a leading national public sector magazine, LABM.
The centre It is a spiritually uplifting place that honours the fallen, recognises service and sacrifice, and fosters national pride. Our articles generated national media coverage in leading leisure and architectural publications.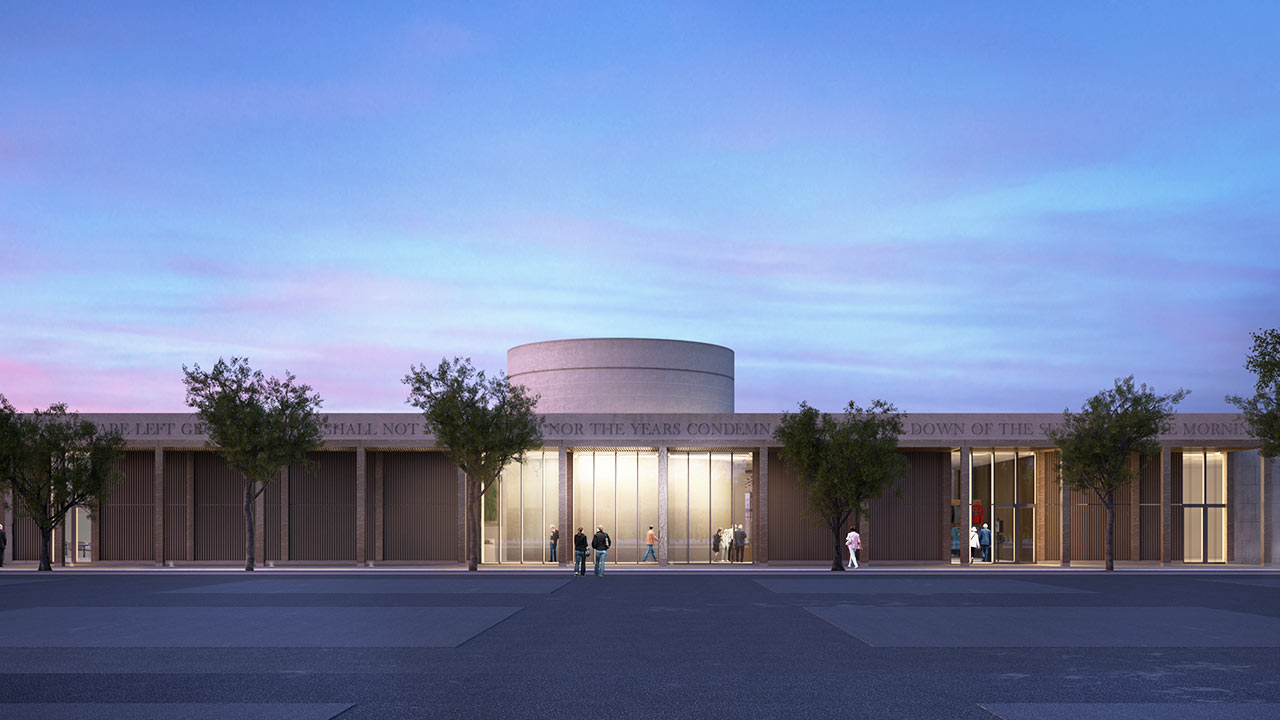 Those companies are just some of the electrical sector names we've worked for over the years, others include:
• Mita
• Legrand
If you want to read more about our work take a look at what our happy clients have to say.
PR Know-how Meets Electrical Knowledge
Delivering PR campaigns for electrical sector clients all these years has not only required PR know-how, but also a good deal of electrical sector knowledge. Our case studies include the technical detail of installations; information we gather by asking the right questions of the right people and having the sector experience needed to understand the answers.
A number of our campaigns have also involved issues-based awareness raising too; from the work, we did in profiling the advantages of the KNX protocol for Jung, to our work on influencing the market to choose wireless nurse call systems for Courtney-Thorne. We have also worked on discussions around the topic of zinc whiskers in data centres for Unitrunk.
The New Wave
At Clare PR we are constantly growing and evolving and continue to take on new and exciting projects. Our current electrical sector clients include Niglon, the supplier of electrical accessories and consumables, and cable management specialist, Unitrunk. Just like the electrical sector, PR never stands still and we're now delivering an integrated campaign for Unitrunk on- and offline, which includes traditional PR, blogs and social media.
Did you know that you had an electrical marketing specialist to thank for all of your home appliances being ready to plug in and go?
We can't think of another instance of a PR campaign changing the day to day life of so many people, but we'd love to hear of them if you do.
We Deliver Results Every Time
Every one of our clients benefits from our industry knowledge, time and experience and our fresh and innovative approach to PR. We will work with you, get to know you and your business and work together to produce real results.
It may be 30 years since we took on Volex and Mita as our first electrical clients, but the spark's still there.
Can your business benefit from the Clare PR spark?!
Get in touch to speak to one of our friendly staff and see how we can work together to grow your business.