How To Choose The Right Social Media Expert For Your Business
17th May 2019
So, you've decided you need to add social media into your marketing mix and you're looking for a social media expert - great move!
"The number of social media users worldwide in 2018 is 3.2 billion, up 13 per cent year-on-year. By 2020 almost 5 billion people will be connected."
With events such as Social Media Week growing in popularity, there is no doubt that social is here to stay. But do you know what to look for and what services your social media expert should offer?
---
The Benefits Of Social Media For Business
Social media can be a really valuable addition to your marketing activity. Here are just a few of the benefits of social media for business:
Great visibility online.
Extra channels to engage with your customers.
A platform to influence your marketplace.
A great way to share and amplify the original content.
A tool to boost your SEO (search engine optimisation).
---
The trouble is, the social media sector is littered with jargon and every platform – Twitter, LinkedIn, Facebook, Instagram etc, - has its own rules and etiquette.
Make a plan and stick to it!
The last thing you need is a social media expert that will bamboozle you with social media talk. You want someone who can cut through the jargon and tell you what you need. A genuine social media strategy will fit with your existing marketing, PR and advertising strategy. Social media should work alongside and complement other areas of your marketing activity.
This blog will help you navigate through the social media speak.
We'll help you find the right social media expert for your business. With our tips, insights and suggestions to inform your choices.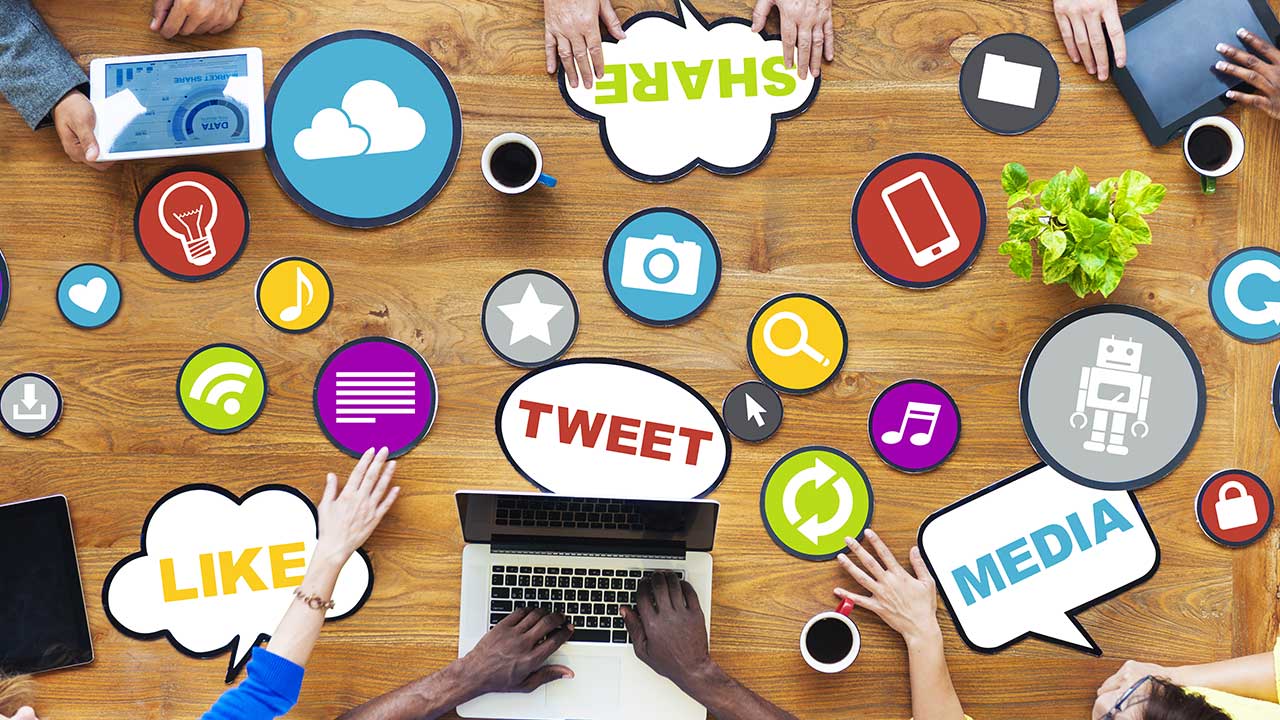 What Services Does A Social Media Management Company Offer?
One of the complexities of social media is that different people use the generic term to mean a variety of things. Which is why finding the right social media expert for your business can be such a minefield.
If you are really going to reap the benefits of social media for business. You need to begin by treating it like any other area of your marketing strategy.
Consider your objectives and understand the tactical options available to you.
And just like any other aspect of your PR and marketing campaign. You'll find social media works best if you integrate different elements of your activity and take a planned approach.
We have vast experience in both PR and Marketing which is why our Social Media Strategies produce real results.
Take a look at the many successful campaigns we have delivered for our clients. 
When we talk about social media services, we can split them down into four key areas:
Search Engine Optimisation (SEO)
This is the process of understanding what your audience is looking for online. You can then tailor your content to make your company easier to find by using a search engine. Your social media expert might refer to making you more 'discoverable' or 'visible' online. This lays the groundwork for your social media campaign. The success of everything else you do depends on strong SEO foundations.
Content
Social media provides you with an opportunity to share content on multiple online channels: the better your content, the more effective it will be in communicating your key messages. Your social media expert should be able to write engaging content. Crafted especially for social media channels and advise you on how to use existing original content.  Or utilise 'curated' content from another source.
It's important to remember that content includes both the written word and visual content. Including images, videos, infographics and Gifs. That's why it's so important to work with a social media management company that has an experienced copywriter who knows your sector. For example, Clare PR have in-house copywriters who specialise in construction writing.
Engagement
As the term 'social media' suggests, this area of marketing is all about creating a community of followers that you can converse and engage with. One of the key roles of your social media expert is to build your online community and keep that conversation going with shares, likes, comments and responses.
Analytics
Evaluation is an important part of any marketing campaign and analytics are essential. They help you determine which social media platforms, content and tactics work best for you. It can also help you understand your online audience and the content that interests them most; insights you can use to inform your wider marketing strategy.
---
Making the most of your data can help you maximise your sales.
"50% of consumers follow brands on social to learn about new products or services."
Take a look at this blog by Sprout about the important statistics you need to take notice of.
Remember: not all social media experts offer all of these services so it's important to check what's included in their service and ensure it's aligned to your needs and expectations.
---
How To Get The Most Out Of Social Media
Many of the fundamental disciplines you apply to your wider marketing and PR strategy also apply to social media and that begins with ensuring your social media activity is:
Planned - Targeted - Sustainable - Measurable
Planning
You should map out what you want to say and who you want to communicate with. From here you can develop a content plan and agree on KPIs with your social media expert.
Where social media differs from other areas of marketing is that it is delivered in real-time so, alongside your scheduled activity, it requires a willingness to be agile and responsive, which is why it's so vital to find a social media expert you can trust.
Targeting
It's important to know who you want to communicate with and how the various different social media platforms work. Your social media expert should be able to help you choose the right mix of social media channels for your business. They will then embed SEO search terms in your content that will help make your company more discoverable online.
Your targeting strategy should also inform the type of content you generate.
For example, if you want to drive new traffic to your website, SEO-enabled blogs are a must. If your objective is to raise the profile of the expertise within your business to a known audience of decision-makers, thought leadership articles on LinkedIn will be vital. And if your aim is to build your brand and promote your products Twitter can help.
Again, your social media expert should be able to advise you on the best social media content strategy for your business.
We create campaigns where PR, Marketing and Social Media all work together to boost our clients' profile.
Sustainability
While the social media expert's remit is to generate content and engagement, your input is a vital part of the process.  Your social media campaign will only be sustainable if you invest time in planning. Alongside providing the raw material for content and approving any content your social media expert develops.
Measurability
Your KPIs should be based on a realistic expectation of what social media can achieve: it is not a sales tool or a lead generator but an ideal marketing tactic for raising your profile, helping you understand customers and enabling you to engage with key audiences online. Agree on the metrics that matter to you at the outset so that your social media expert can monitor and analyse progress for you.
How To Use Social Media For Business
There's a lot to consider when looking for a social media expert so, to summarise, we've put together our top five things to ask yourself before you start:
1. What do you want your social media agency to achieve?
Decide what you want your social media to achieve for your business and design your social media strategy around those objectives
2. Have you got the time to invest in social media?
Invest time in planning and developing the right kind of content. Social media marketing will only work if your posts engage and excite the reader.
3. Do you know your audience?
Know your audience and choose the right social media platforms for your business. For example, the tweet you posted on Twitter might need lengthening and changing for a LinkedIn post.
4. Are you aware that social media is not a sales tool, but a conversation opportunity?
Remember that social media is a conversation, not a sales tool, so, engage… don't broadcast!
5. Have you got the experience to understand your analytics to determine if they are working?
Use analytics to monitor and evaluate your social media month on month as part of an agile strategy and campaign.
How We Can Help
We are a PR agency with a difference. With a unique understanding of the construction industry, and many years of experience working within it. We create high profile campaigns which are instrumental in raising the profile of our clients.
If you're ready to find out how social media can elevate your business marketing, get in touch with Clare PR today.