CLARE PR CHRISTMAS PARTY TIME IN CHESTER!
12th December 2022
Clare PR commenced their Christmas 2022 festivities in true style when the team gathered last Friday lunchtime for an overnight stay at the charming Grosvenor Pulford Hotel, in Chester.
Our team, Clare Ward, Jo Gregory, Diane Mills, Hannah Sherlock, Emily Crellin and Jackie Noble began celebrating with welcome drinks and a delicious lunch in the hotel's lively bar.
This was followed by a relaxing spa session and the chance to reflect on our time working together on the high quality campaigns and projects that our clients have come to know and respect us for.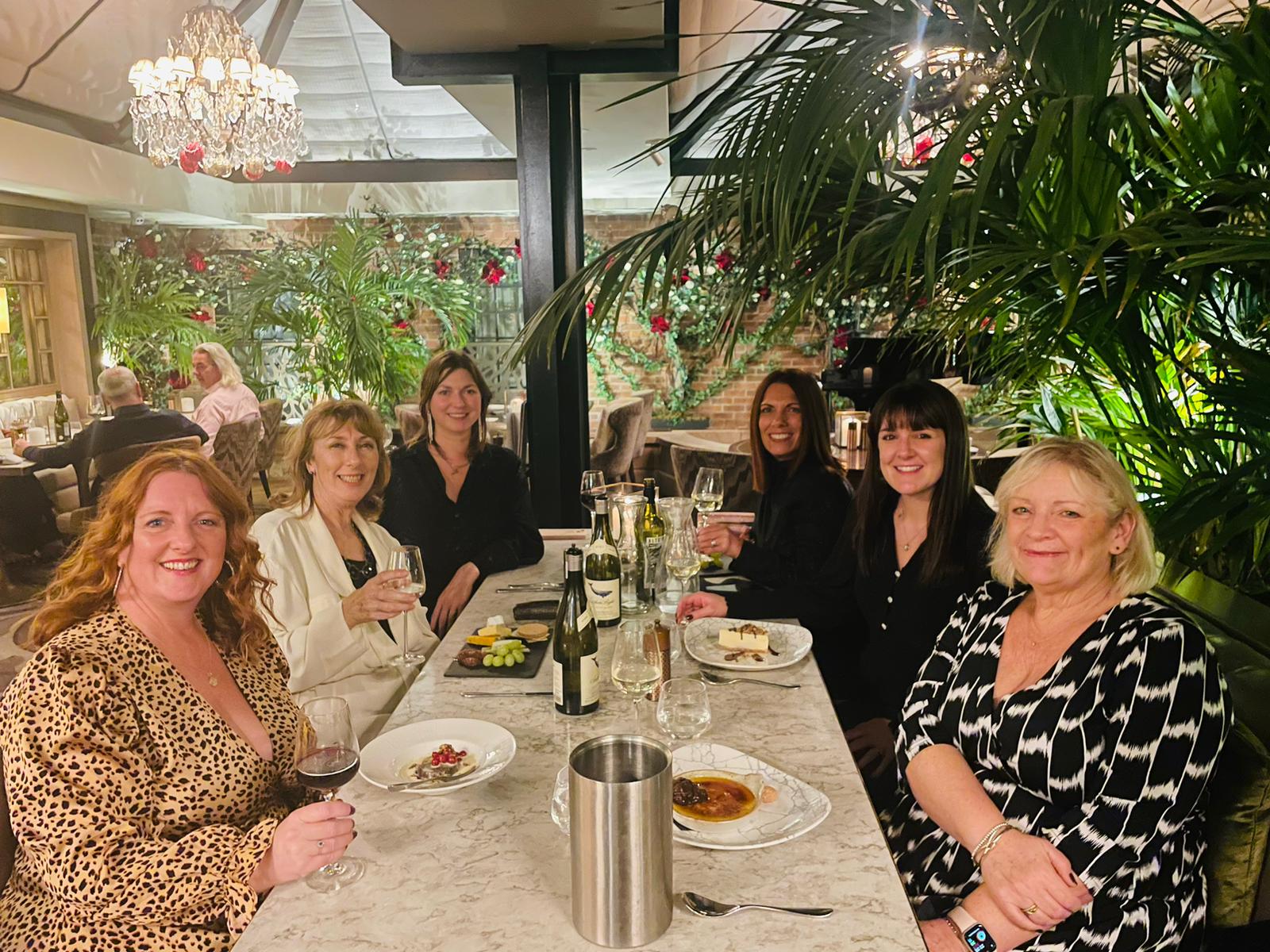 Later, we all changed into our sparkliest party wear and met to exchange Secret Santa gifts and gather for group photos by one of the hotel's many impressive Christmas trees. 
A superb festive dinner came next in the hotel's Palm Court, which was fittingly decorated with beautiful foliage and huge chandeliers and featured live lounge music to complete the atmosphere.
The entire day came courtesy of Clare so a huge thank you to her for bringing us all together and making the magic happen!
We hope that you all have a wonderful Christmas and New Year and we look forward to working with you in 2023.