WIN MORE M&E PROJECTS WITH THE POWER OF PR & SOCIAL MEDIA
12th July 2019
As experts in construction marketing, we've worked for all kinds of companies in the M&E sector over the years. From  Mechanical & Electrical contractors, through to building services engineers and mechanical and electrical product suppliers. As a result, we know how the industry works and we understand how crucial building a good reputation is.
Positive PR influences how successful you are in winning new contracts and new projects.
Over the past 30 years, Clare PR has developed proven strategies for Mechanical & Electrical businesses just like yours. Helping them to win new contracts and develop customer relationships.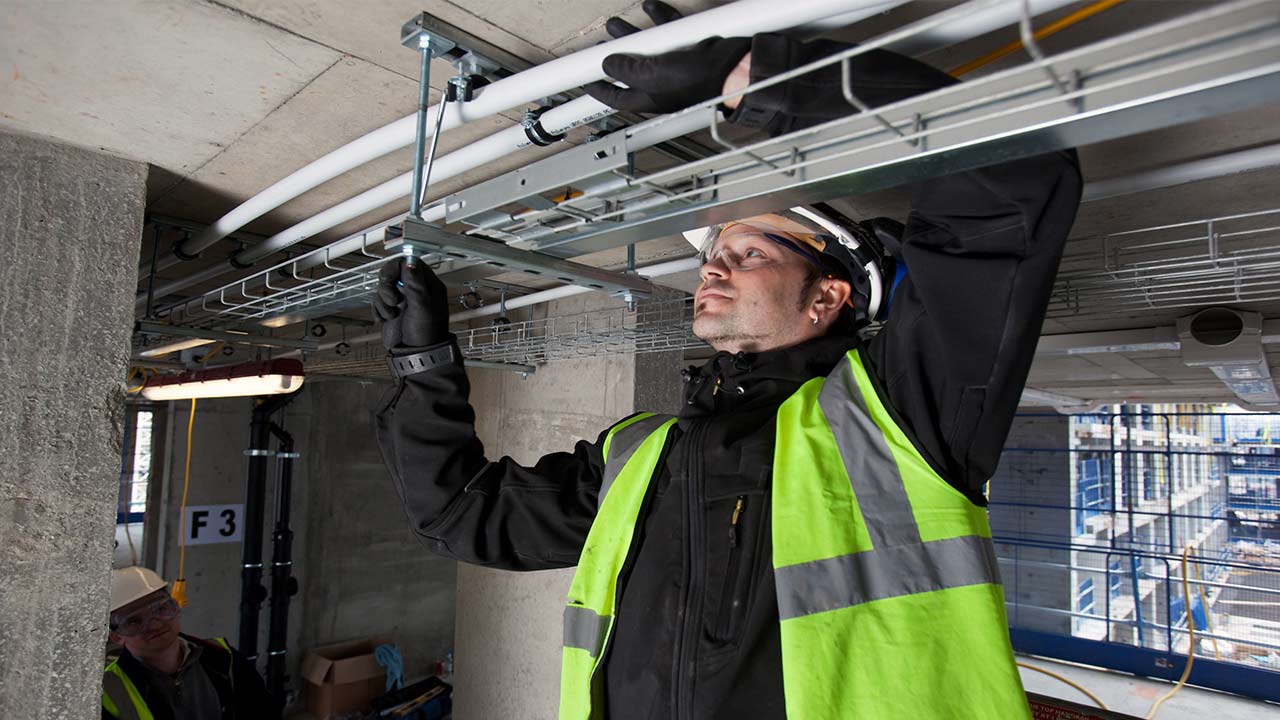 Our Specialised PR And Social Media Deliver Winning Campaigns.
We have over 30 years of experience in the construction sector so we really know what works.
We will help you win new installation projects and secure long-term relationships with construction companies that want to work with you time and time again.
In this blog, we'll be sharing some of that business to business marketing experience with you. Explaining how the power of PR and social media can help M&E contractors like you enhance your reputation. Raising your profile and driving growth as a trusted supply chain partner.
What is PR?
While PR officially means 'public relations', in reality, it can include any marketing activity that actively builds and protects your reputation.
For M&E contractors, PR can be an invaluable tool in helping you to raise your profile amongst your target market.
This means making your company visible to the major construction companies, developers or building owners who need Mechanical & Electrical Contractors.
It also enables you to build trust with your supply chain, recruit and retain staff more easily and even disturb the competition.
We often use PR and social media to help Mechanical & Electrical companies like yours to punch above their weight when bidding for new contracts. Tactically raising their profile amongst the audiences that matter to them.
"Clare PR has excellent press contacts with the construction trade media ensuring great PR exposure to the right audiences for our business." - James Cave, Managing Director at Firestone Building Products
Traditionally, there has been some confusion between the meaning of PR and the tactical approach to delivering PR campaigns we call media relations – the practice of placing press releases or feature articles in magazines and newspapers.
For many, the two things are one and the same and it would be true to say that media relations often remains the backbone of any M&E PR campaign. But for a company that wants to use PR to win business or to leverage the power of PR to win new projects. There are numerous other PR tactics to consider. These include:
Social Media Management
We can help you build your presence and your followers on social media platforms such as Twitter, LinkedIn and Facebook. Recommending the right channels for who to connect with. We know our way around these platforms so we might recommend that you join specific M&E groups on LinkedIn for example. Or follow specific construction companies on Twitter. And, of course, content is important so we will research, collate and draft the right kind of content relevant to your sector to help you grow your presence and your influence online.
Blogs
The fact that you're reading this blog now is a great indication that blogs are a tactic that really works, isn't it? Our copywriting gurus understand the M&E sector and can write on a huge variety of technical topics, project case studies and industry-led topics. Because we've worked for a diverse range of contractors and suppliers, we have a knowledge bank you can rely on. We proactively suggest new ideas too. The blogs we create can be shared via your website, on social media or through online publications. And we can even ensure they are SEO-enabled to achieve top search rankings too.
LinkedIn articles
LinkedIn is a fantastic networking and influencing tool for many businesses and the professionals who work in them. Our social media campaigns will help you leverage the value of LinkedIn as much as possible. One of the ways we do this is to create thought leadership articles that can be posted by the leadership team of your business. We will take a brief from you and write compelling copy that helps you engage online. Providing a reference point for clients when they are looking for suppliers or considering a bid from an M&E contractor.
Case studies
It's important to showcase your successful projects by writing case studies that demonstrate what you do in action. For M&E contractors, this is an opportunity to highlight the areas of expertise within your business and associate your company with the construction contractors or clients you work with. For M&E supply chain partners, it's a great way to demonstrate how and where your products have been used. Case studies can provide content for your web site, your media relations campaign and your social media channels. They can also be used as a sales tool and to support bids for M&E projects.
Awards
Awards are a great way to demonstrate the achievements of your M&E company, the talent in your team and the quality you invest in everything you to. And the great news is that there are lots of awards programmes relevant to your sector. Our team will help you identify which awards are coming up and select the right ones to promote your business, as part of our wide-ranging marketing support We'll even draft the entry for you and manage the whole thing through so that you never miss a deadline and always submit what's required for the entrance criteria.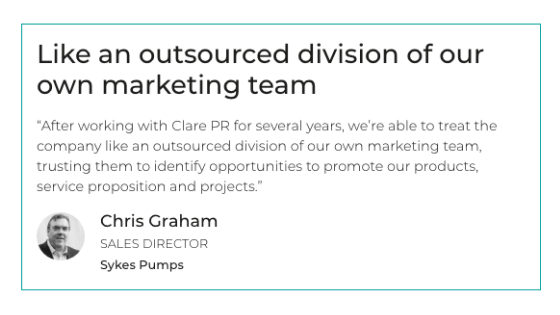 Competitions
Several trade press titles in the M&E sector offer reader competitions and these can be a useful way to raise the profile of your business and acquire data that could be useful to you. It's a great opportunity to profile your business and we can ensure that the competition copy and choice of prize gain maximum attention.
Exhibition Support
If you're going to invest in attending an exhibition or trade event, we can help you maximise the value of that spend. From preparing a press pack to providing creative ideas for attracting footfall to your stand. Our experience of supporting M&E companies at events like this means we know how to leverage your presence at the show. Maximising the leads you bring back.
Media Relations
Traditional media relations are still very effective for companies in the M&E sector. Materials such as press releases, feature articles and comments pieces can often be re-purposed for use online and in social media. The M&E trade press publishes in print and online and there are also lots of opportunities for supply chain partners and contractors to be featured. Both in the construction press and other sectors such as local authority, building services, education, healthcare etc. We will recommend the most appropriate media channels for your M&E business and draw on our excellent media contacts to raise your profile in the press.
Take a look at our blog below to see an example of a successful PR campaign for an electrical company.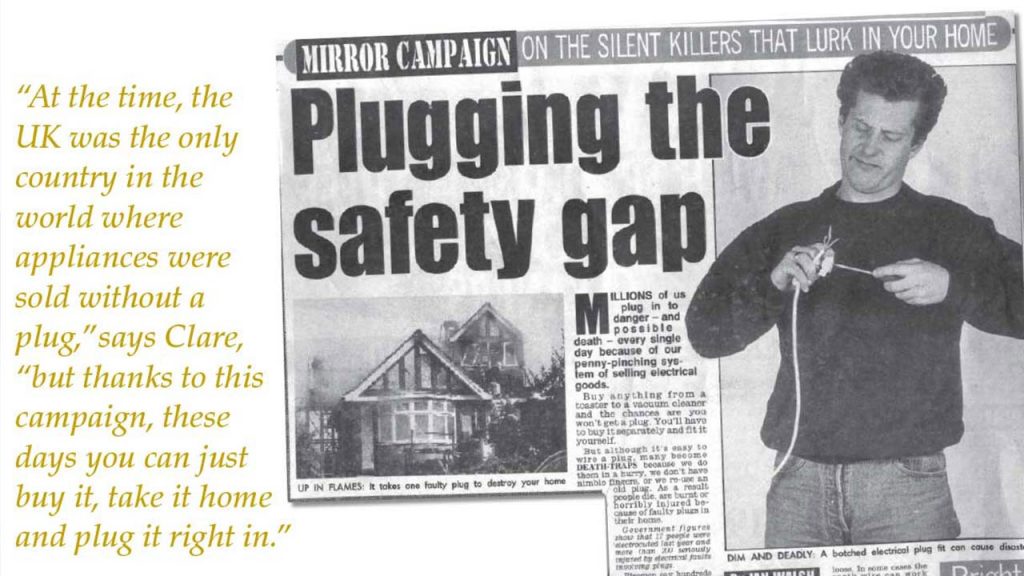 Newsletters
If there is lots happening, why not tell your customers and prospects all about it directly to their inbox with a newsletter? Newsletters can be personalised and tracked to enable you to keep in touch with your contacts. Measuring responses and analysing where the warmest leads lie for your M&E business. This tactic also helps you communicate the personality and values that drive your business with 'softer' stories such as about charity initiatives or news about members of your team.
E-shots
E-shots are a great way to leverage your database or CRM system with targeted messages about your products or services. For example, you may want to promote a particular product. Or you may have won your first M&E contract in a particular sector or completed an innovative project. We can help you map out an e-shot content programme, draft the copy for you and ensure that the campaign is GDPR-compliant.
What Can PR and Social Media Do For Your M&E Business?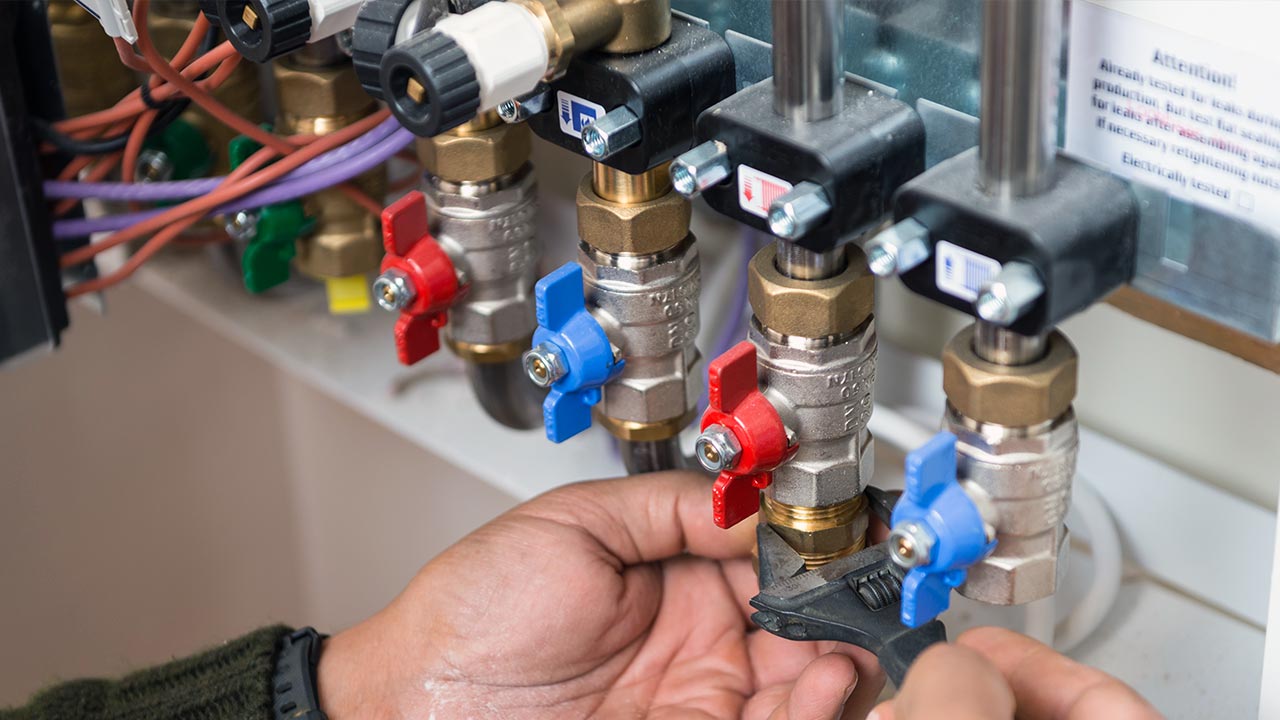 There are lots of ways in which PR and Social media can help to make your M&E business more robust and resilient in a competitive marketplace. These include:
Improving visibility and brand recall
Increasing opportunities to bid for contracts
Educating the M&E marketplace
Leveraging 3rd party endorsement
Generating Leads
Building your employer brand
Protecting your brand
Improving visibility & brand recall
In a competitive sector like M&E, PR, content and social media management are invaluable tools for raising your profile. Promoting your brand and ensuring that you are visible amongst your customer groups, as well as companies that may want to buy your products or services in the future.
Increasing opportunities to bid
For M&E contractors, we understand that many projects are won primarily on price but a huge part of the challenge is being invited to bid for the work. PR helps raise your profile, promote projects and demonstrate the added value that they can offer. Cost-cutting is not sustainable, but positive PR is a marketing tool that will ensure you're in front of mind with potential customers. Enabling you to communicate your USPs, differentiating your business from other M&E companies.
Educating the M&E marketplace
For M&E supply chain partners, PR is the ideal marketing support tool for communicating your products' features and benefits and demonstrating how and where they have been used. Indeed, PR & social media can even be used to change perceptions in the M&E market and position you as the experts in your field, developing trust.
Leveraging 3rd party endorsement
For all M&E companies, PR also provides an opportunity for third-party endorsement, through engagement online, quotes in published articles or award wins. All factors which can influence purchasing decisions from potential customers. In this way, we can ensure that your successful customer relationships actively work for you to help you win new contracts.
Generating leads
It's not all about developing new customer relationships either. PR and social media management ensure your M&E business is able to maintain a dialogue with existing customers. This includes engagement on social media, providing customers with free PR through case studies in the M&E press and other trade press, and newsletters or e-shots. As any marketing specialist will tell you, it's easier to grow an existing customer than convert a new lead. So this is an important area of focus for M&E PR that should never be overlooked in your marketing strategy.
Building your employer brand
The power of PR and social media can also help you with recruitment. There is a much-lamented skills shortage in the M&E sector which means increased competition for talented people with the right skills and experience for your business. This is just as true for the installation skills that M&E contractors need as it is for the sales and technical skills required by supply chain partners. By highlighting the great things happening at your company through PR and social media, you can ensure your business is an aspirational place to work for potential employers. Building your employer brand to steal a march on the competition when it comes to attracting the best talent.
Elevating your employer brand through PR and social media in this way also helps with staff retention. 
Everyone wants to think that they are working for a successful company with the drive and ambition to grow and achieve at the top of their field. In a competitive skills market, this should be a significant consideration for your M&E business.
It's also worth remembering that investing in a positive profile for your brand can help to protect your M&E business if something goes wrong. It's much easier for a company that has built trust and positive perceptions through PR and social media to weather a storm than it is for a company that does not have the same track record.
Opening Doors to New M&E Contracts
Ultimately, PR and social media for your sector are all about taking what you're already doing and ensuring that all your stakeholders know and understand it.
This includes your own team, customers, prospects and influencers in the Mechanical & Electrical industry.
In that way, PR and social media lay the groundwork for your sales team and senior leadership to make winning new M&E contracts easier.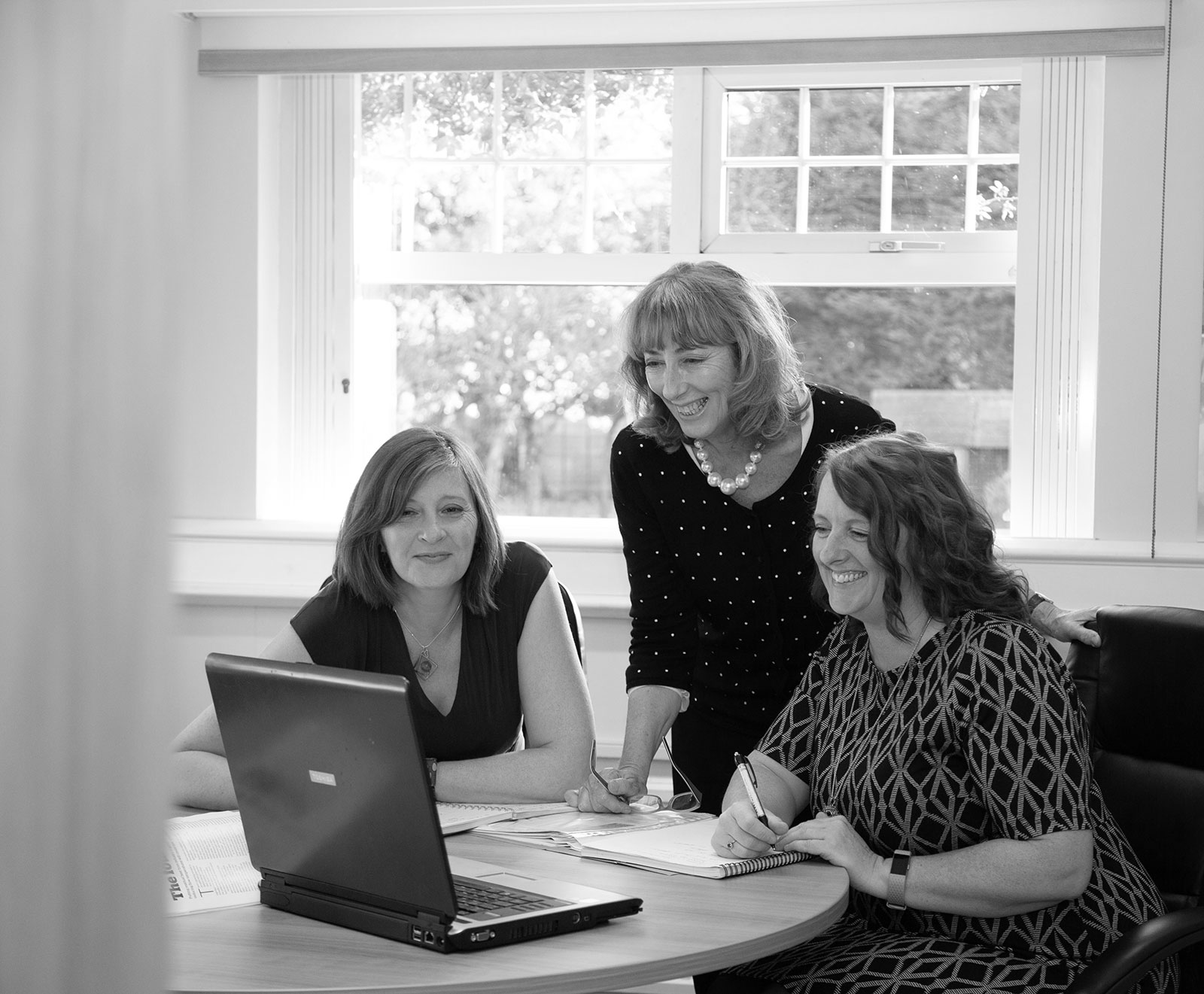 If you'd like to find out more contact the Clare PR team and start your journey to success.