An Outstanding Contribution To PR Award In Clare PR's 30th Year
5th December 2019
Why I Specialised In The Building & Construction Sector For 30 Years
People often ask me why I specialised for the past 30 years in building and construction and I answer them with this; my late mother declared you need three things for a successful and happy career;
Number One  
Enjoy your work surroundings (I've always loved traipsing around muddy building sites!)
Number Two 
Be passionate about your work (it's my second husband!)
Number Three 
Like the people you are working with (such friendly, down to earth people in the construction industry!).
An Outstanding Contribution To PR Award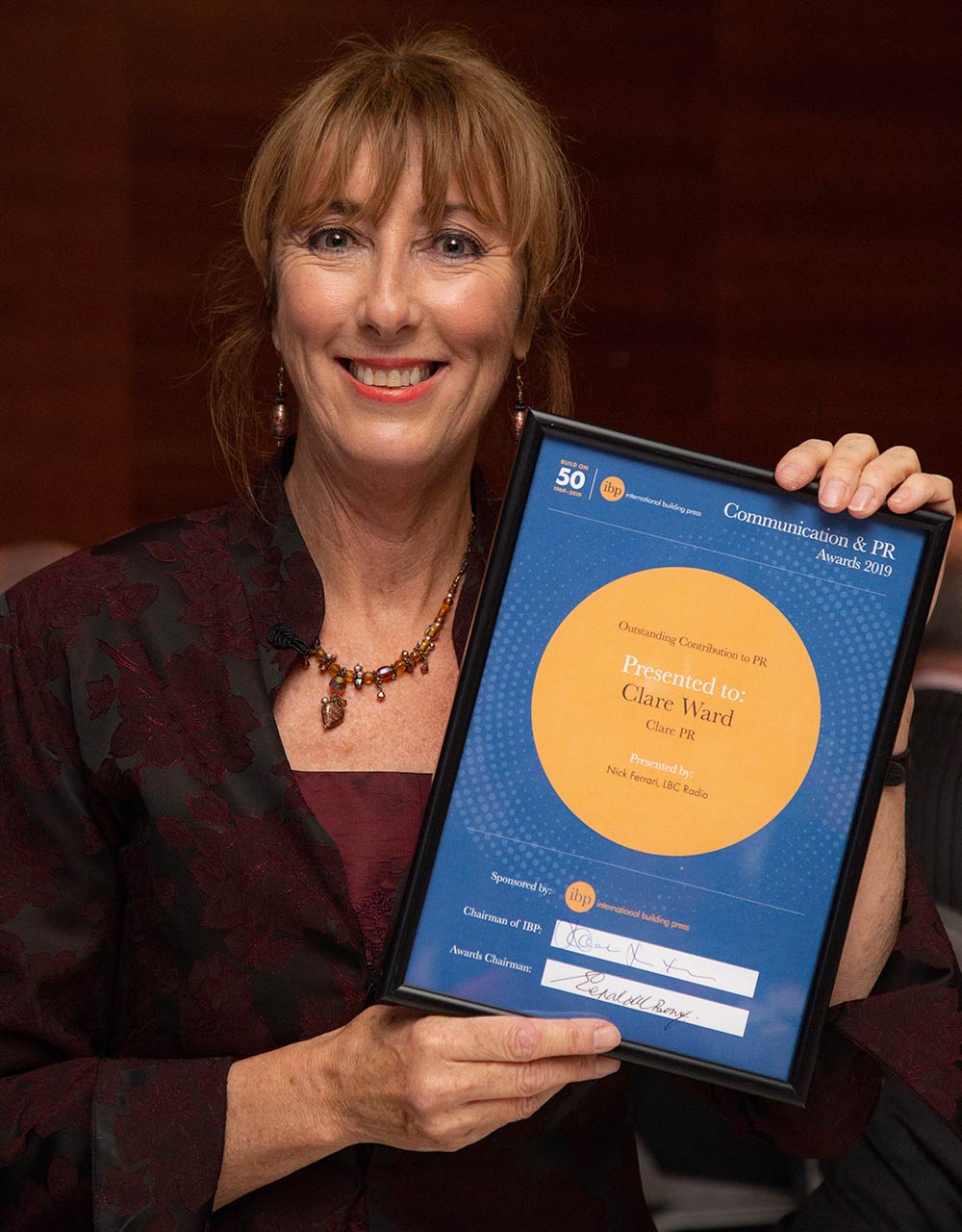 Clare Ward proudly presenting her award.
When I received the Outstanding Contribution to PR in the Built Environment Award at the International Building Press (IBP) Annual Journalism Awards at the Four Seasons Hotel in London last week it was one of the happiest nights of my life. A dream come true.
The presenter on the night was LBC's Nick Ferrari. As a journalist, and radio and television presenter Nick was the perfect choice for IBP's Journalism and PR Awards.
Not only was I in a room full of what I can only describe as my extended family, but all those years of hard work and sleepless nights finally paid off - worth every minute!
I am so grateful to IBP and also the many clients and journalists, past and present, without whom I would not have been given this award.
To mark IBPs 50th Anniversary which amazingly coincided with our own 30th anniversary we decided to sponsor the pre-dinner and post drinks receptions.
The Clare PR team welcoming guests, (l to r) Clare with Jo Gregory and Colette Curry.
It was a great surprise that IBPs CEO Gerald Bowey and the committee decided to include two special awards for Outstanding Contribution.
As I was presented with the PR award Peter Bill, the London Evening Standard columnist and former editor of both Estates Gazette and Building was presented with the equivalent journalism award.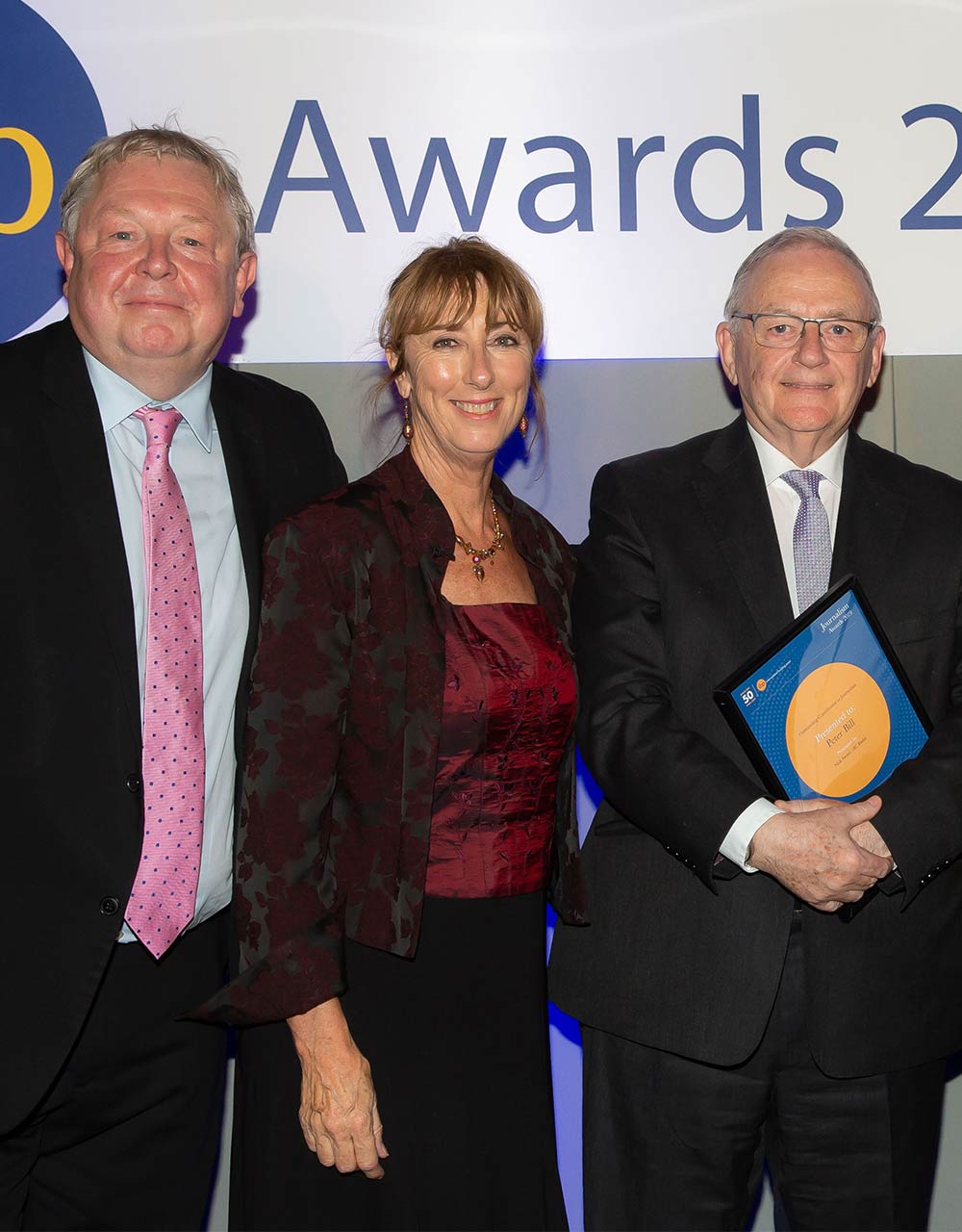 (L to r) Nick Ferrari, Clare Ward and Peter Bill
During his introduction to my award, Gerald Bowey commented;
"This award goes to a courageous woman who, when it was fundamentally 'a man's world' particularly in the construction industry, was in the vanguard of creating good relations between the media and her clients in the North West.

At a time when Manchester and the surrounding environs were crying out for innovative infrastructure projects and the development of the urban environment – seeking funding and demanding recognition for growth in a vital hub of the UK this person was organising some of the most impressive and effective press visits to see the potential in the area and to meet some of the key players in the local property sector.

Clare established the North West Property Lunch and Question Times with, amongst others, the team behind the Manchester bid for the 2000 Summer Olympics. And supported the IBP North West Regional Journalism Awards.

Clare continues to dominate the region but also represents her client's best interests on a national and international basis."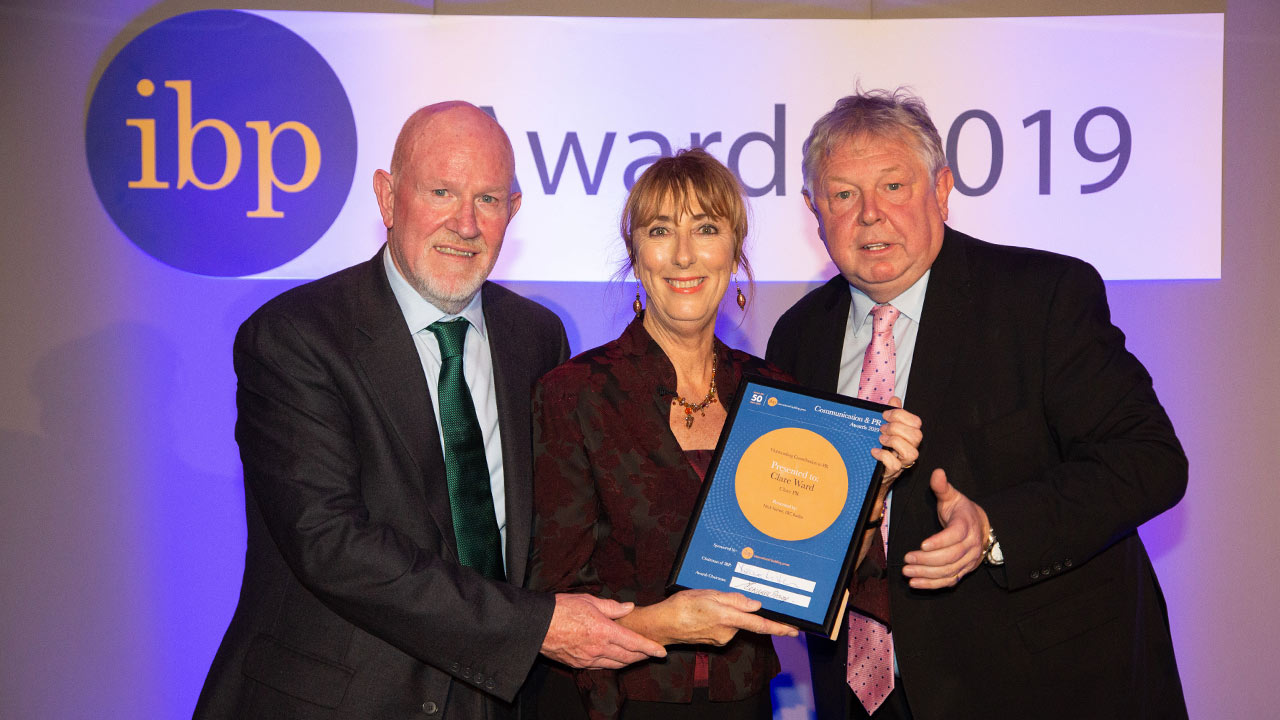 (l to r) IBP CEO Gerald Bowey, Clare and Nick Ferrari.
All Good Things Come To Those Who... Work Really Hard
I've absolutely loved, with my heart and soul, the last 30 years. Not many people can say they would do their job as a hobby if they had a choice.
And if I was to give any advice to the younger members of society it would be this;
Always put 150% into whatever you do

Care and respect the people you work with

Enjoy every day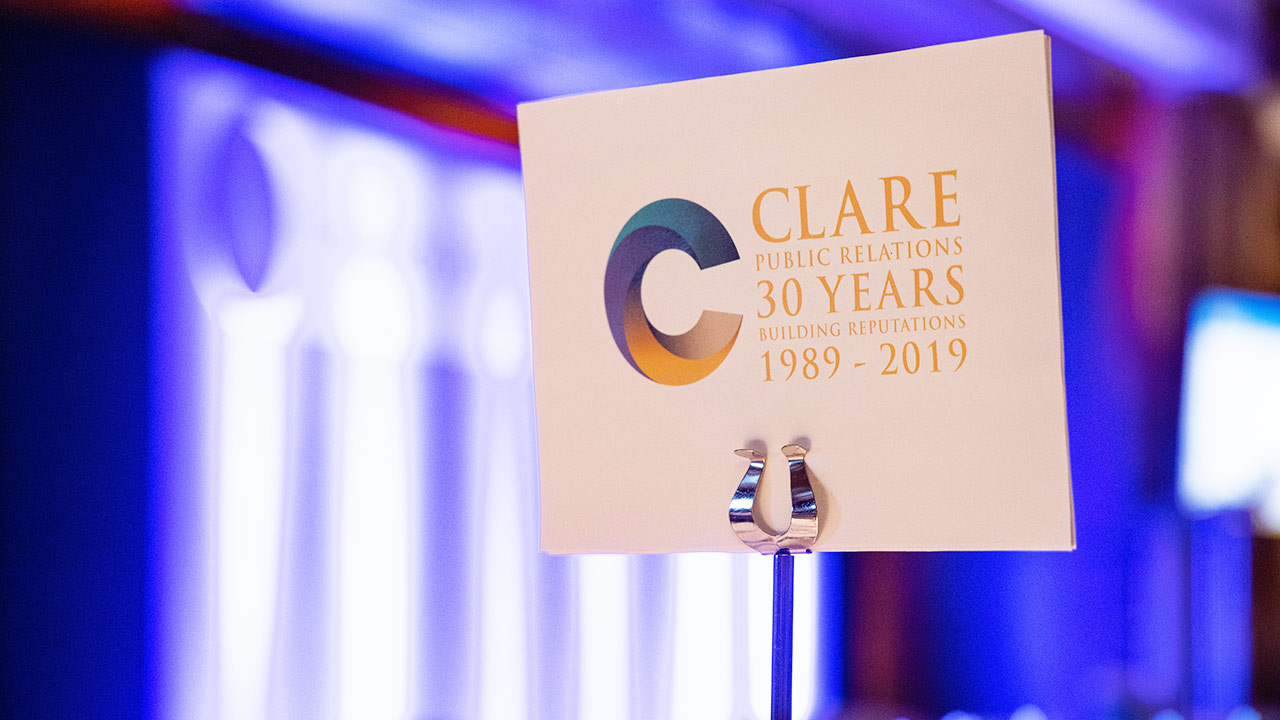 What's Next?
So even at the tender age of ….? I am here to stay and as my dear clients say in the nicest way,
"You cannot put a friendly Rottweiler down!".